Wadadli Antigua is a revised edition of the original website about the history and untold story of Wadadli. The site offers a rare incite of life in Antigua just before and after independence, the black power cultural revolution, and the emergence of Rastafarian culture and music in Antigua during the nineteen seventies and eighties.
People & Culture
One of the objectives of the site is to tell the whole story and clarify some of the confusion and inaccurate information about the origin and meaning of WADADLI. The untold story of Wadadli is a journal that captures some of the history making moments, events and various aspects of Antigua history, peoples, culture, religion, and politics.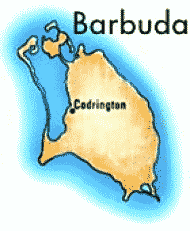 Other features of the site include videos of Antigua and Barbuda, business and products advertisement, external links to blogs and other websites, and a photo gallery of unique images and photos of historic buildings, people and exotic places in Antigua. There's also a social component where you can share your thoughts and opinions.
Government & Politics
Political power in Antigua is a luxury shared exclusively by two political parties that emerged from a power struggles between different fractions of the two Trade Unions AWU, and ATALU in the 1960s. Two parties eventually emerged from the struggle. Vere Bird formed the (ALP) Antigua Labor Party from the ATALU, and from the AWU, George Walter formed the (PLM) Progressive Labor Movement. Both parties still dominate Antigua politics and Government today.